Making a
difference in the
world of FX
Solid is a fintech company, offering foreign exchange trading solutions for the institutional market. Its best-known product is Solid FX, the only true multi-bank ECN in mainland Europe. For clients who require a more tailored approach, Solid offers disclosed market making services through Solid Investing. All technology is developed and maintained in-house, to guarantee quality and reliability.
The Solid team has a deep understanding of markets, financial products and trading strategies and is able to build a bridge between these disciplines. Solid fills the gap in financial knowledge that most IT companies display and speaks the language trading firms expect, providing its clients with deep liquidity for spot FX, with transparency and complete anonymity.
Solid is backed by RBS and Standard Chartered as prime broker and central party for clearing and settlement.
01. —

Key values
These are the things
we find most
important
We are knowledgable
Solid employs highly experienced FX professionals from different disciplines in the FX space.
We are a Solid partner
With our in-house knowledge, our transparent way of working and eye for detail, we are a reliable partner.
We are transparent
We are transparent towards our clients, our liquidity providers and all our other stakeholders about our business and the way we operate.
We are a family
Solid has an open, friendly family yet professional culture which is highly valued by our employees, clients and other stakeholders.

02. —

History
From humble
beginnings to
great ambitions
Solid was founded in 2009, by two young but experienced algorithmic traders, with extensive knowledge of both the FX market and HFT technologies. Rather than continuing to work for large, impersonal firms, they decided to start a boutique trading house focused on quality and performance. Solid would not just provide liquidity to the market, but also provide the personal and tailored services that finance professionals require.
Since then, the company has continued to grow into a tightly-knit team of experts in trading and technology. In the Solid office in Purmerend (just outside of Amsterdam), two things are paramount: firstly, helping our clients achieve business success and secondly, making sure the process is straightforward and enjoyable for all parties involved.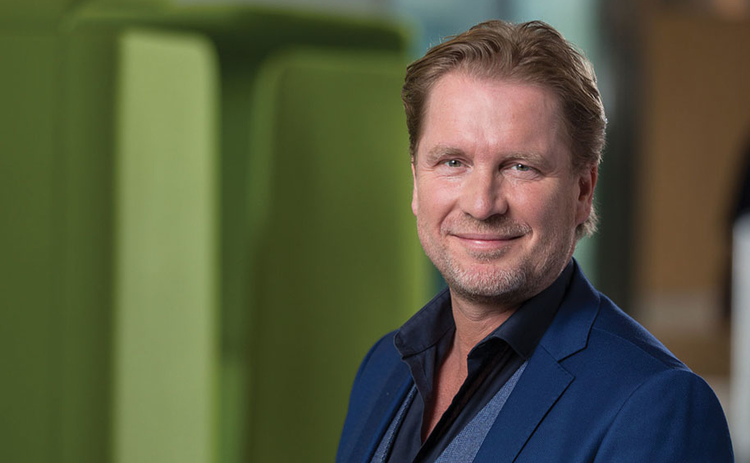 03. —

A word from our CEO
Patrick Fleur
"In 2018, after twenty years in the FX business, I decided to take on a new challenge. And what better choice than this relatively small, but ambitious company.

"There are key challenges for this company and the industry as a whole: credit intermediation, finding liquidity and improving transparency for the clients by way of analytics and reporting.

"I believe that technological progress is the key to success in the FX world, provided it is driven by real world requirements and sound, creative ideas. With the experience and the passion of the Solid team, we can make a real difference and shape the future of FX trading."
04. —

Team
Meet our Solid people
Ujwal Esturi

Liquidity Manager

Business

Eelco Wisselink

Support Engineer

Operations

Martin Dirkzwager

Software Architect

Development

Chris-Jan Twigt

Software Architect

Development

Erik Wajer

Software Architect

Development

Arnoud van Delden

Software Architect

Development

Kenneth Baptista

Management Assistant

Office
05. —

Careers
You could be
the one we're
looking for
As an innovative, creative and fast growing company, Solid provides their employees with the perfect environment to evolve and develop both professionally and personally on many levels.
At Solid, we have a proud tradition of attracting and retaining the most talented, hardworking individuals across our business. In our business, people are our most important asset.
We are large enough to provide substantial resources to each of our employees, yet small enough so that each team member's contribution is recognized. This combination drives our culture, and is one of Solid's most attractive and distinguishing features.
Solid employs individuals with unique personalities, goals, backgrounds and views. We believe that diversity and inclusion strategies are the catalyst for success and innovation in the workplace.
We currently have no open positions available, but if you are interested in possible future opportunities at Solid, please submit your C.V. and motivational letter to:
06. —

Legal
The small print
Interested in
working together?
We would love to tell you more about our solutions! Email or call Funda Bor, Solid's Business Development Manager, or contact the Solid headquarters for more information.
Funda Bor
Sales & Business Development Manager
Email:
funda@solid-fx.com